Designed to Empower
.


Built to Secure

.

Governed by Trust

.
At Guardz, we understand the gravity of your trust in us.
Our commitment to MSP clients' data protection is part of our core values.
"One solution currently on the market is Guardz – a company that services small businesses in defending against cyber threats."
"The new SaaS-based solution can be licensed by MSPs and is designed to help them streamline services for their small and mid-size business customers with a suite of cybersecurity tools."
"Its all-in-one, affordable platform is on guard 24/7, and is easy to use for both in-house IT personnel and MSPs."
Security is
What We Do Best
We prioritize security at every step. Our systems are designed with the best security practices and compliance measures in mind. Every process, strategy, and tool we utilize contributes to a robust defense system to protect your data from potential cyber threats. This way, we protect your valuable information and maintain your unwavering trust.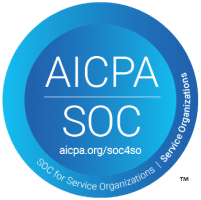 Guardz: SOC 2 Type II Certified
At Guardz, we don't compromise when it comes to security. Our commitment to maintaining customer data with utmost care and efficiency is advanced through our SOC 2 compliance. This represents our devotion to upholding the highest standards of security & confidentiality, serving as a protective framework and proof of a trusted, strong, and secure potential partner.
Our Robust
Security Solution
You Don't Just Have to Take Our Word For It
It is always inspiring to see that our efforts are being recognized by our customers and the wider industry.
G2 provides a platform where our solution can be reviewed and rated, giving potential customers a reputable source of feedback. This helps us to continuously improve and deliver great satisfaction to our clients.
Reviews From Our Partners
"We added the powerful Guardz platform within our own cloud native environment to make sure our configuration and users stay secure. Guardz is the perfect solution to protect small businesses."
Maikel Roolvink
MSP, Security Officer, Dutch Technology eXperts
"I used the incident response chat feature. The cyber expert I spoke with was knowledgeable, helpful, and patient. Most importantly, she helped me to remediate a threat in our M365 mail environment."
Mike Barel
LA Accountants, IT Admin
"With Guardz I can actually get some sleep at night knowing that they protecting my users, and the best part is the simplicity and reliability of the product."
Joris Ebus
JFPE, IT Consultant
"Guardz offers a thorough service. External, internal, phishing, and compliance/training are all under one umbrella. Reasonably priced for small to medium-sized enterprises. A very well-developed platform."
Alex Martin
MSP, Director of Cyber Services, Trusthogen
"Helps to solve cybersecurity issues by providing additional layers of protection in conjunction with existing malware protection software. This approach ensures that all managed systems are shielded from potential threats, with an all-in-one dashboard."
Eugene DeVillamil
MSP, Founder YAMA Industrials, Inc
Holistic Protection
.


Hassle-Free

.


Cost-Effective

.