As part of our undying commitment to excellence, we have pushed the boundaries to enhance our suite of features, reinforcing our promise to deliver unmatched protection for MSP clients.
We are excited to reveal a set of features and upgrades that have been added to our portfolio. Built to ensure seamless usability, our latest inventions equip our partners with the necessary technological edge, allowing them to deliver comprehensive and robust security solutions to their clients.
What's in store:
Endpoint Security
Many of you are already familiar with and have been effectively utilizing our newest device agent during its initial rollout. To those who haven't, we'd like to update you regarding its latest features and capabilities.
The latest device agent is designed to work seamlessly with the complimentary Microsoft Defender software that is pre-installed on all Windows devices. With its widespread recognition as a leading antivirus tool, the robust feature set of Defender Antivirus, together with Guardz, significantly enhances the efficacy of threat detection.
The operation of Guardz conforms based on the existing antivirus setup of each device. Irrespective of whether Microsoft Defender operates alone, in conjunction with another antivirus system, or if it's disabled, Guardz can adapt seamlessly to offer optimal security and management. For Mac devices, Guardz collaborates with the native XProtect to monitor device posture, processes, and auto-runs.
Based on market feedback, the combination of Guardz and Microsoft Defender offers a comprehensive, manageable, and cost-effective solution for endpoint security.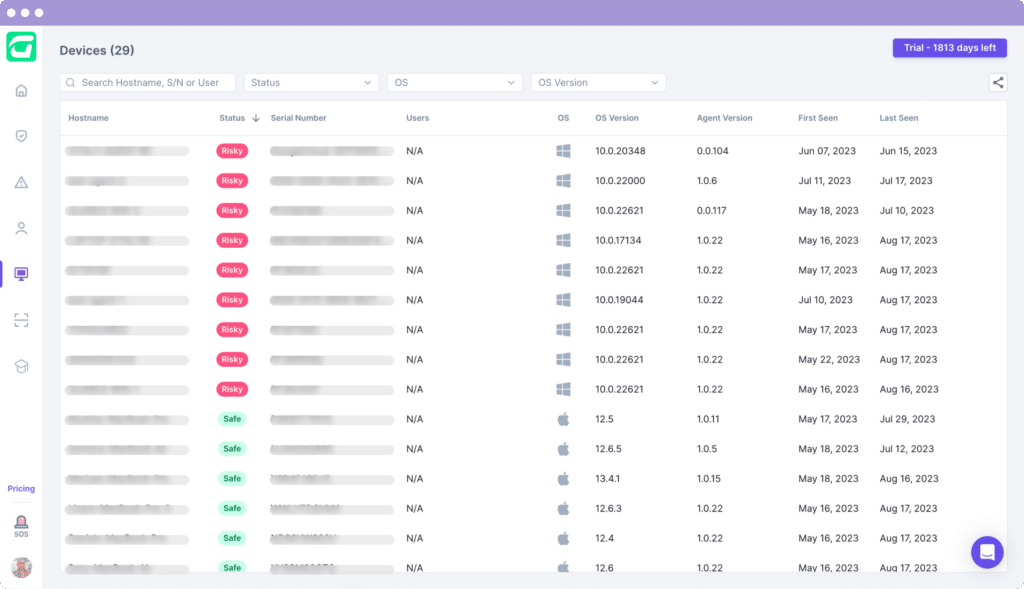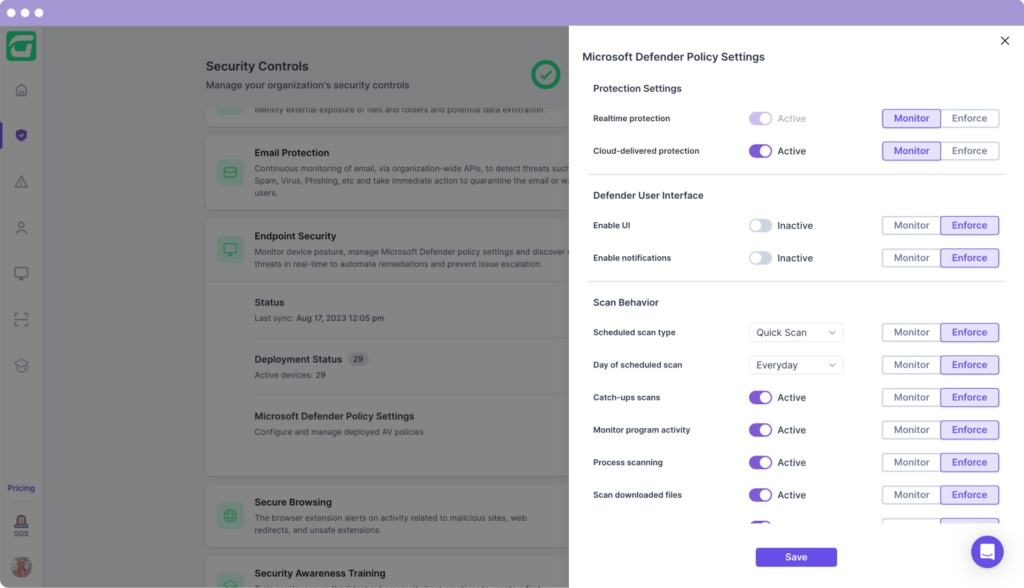 Phishing Simulation Inputs
In line with our culture of continuous innovation, we've improved our AI-Driven Phishing Simulation experience. The new updates allow the personalization of sender names and customizable email lengths, giving admins more control and customization.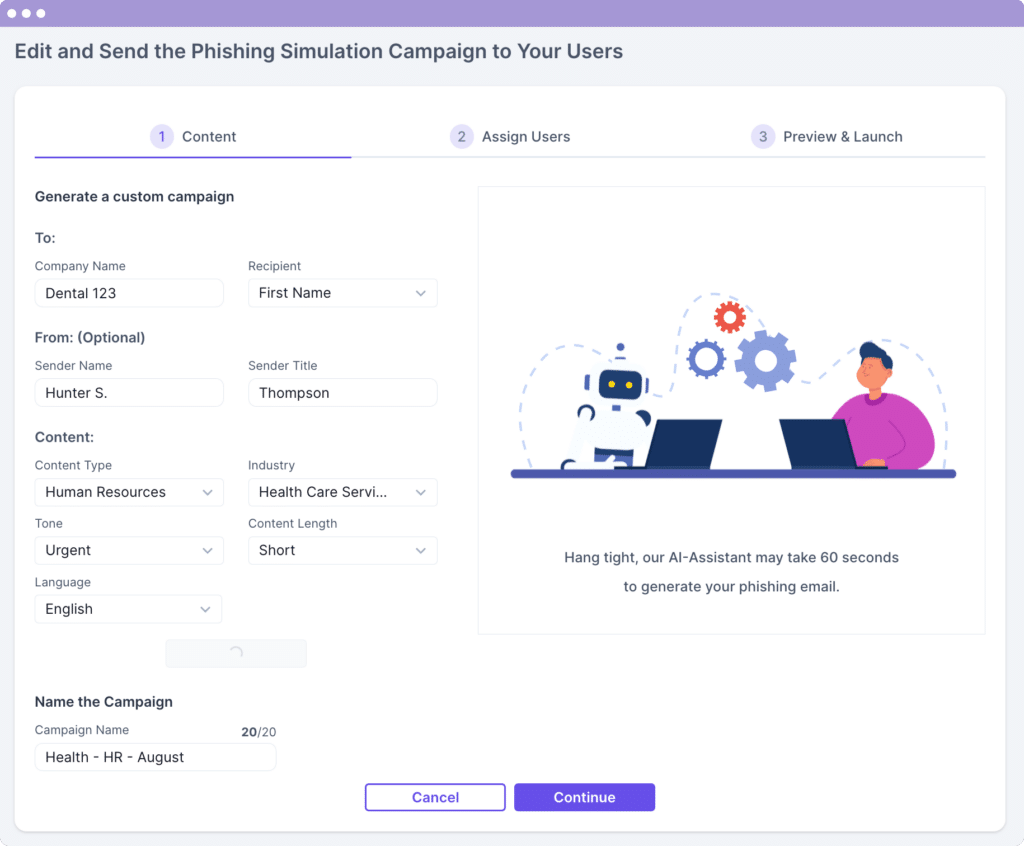 Mailbox Rules
We have improved our User Posture security control with the new "mailbox rules" feature to strengthen overall email security by identifying indicators of account hijacking and related detections.
An email mailbox is a high-value target for potential cyber threats, and attackers often manipulate mail forwarding rules to extract confidential data, reset passwords or commit wire fraud. With the new Mailbox Rules feature, Guardz alerts admins of any alterations within user mailbox rules that could signify such activities and gives remediation options to secure the account.
Inactive Users
As part of our ongoing efforts, we're extending our Inactive User detection to integrate with Microsoft, completing our existing Google and monday.com capabilities. This enhancement assists in eliminating any potential vector of risk that might originate from "ghost users." Please note a user will now be classified as "inactive" after a period of 45 days. 

We can't wait for you to experience the newest updates! Keep your eyes peeled for more to come!